Etawah: Civil engineer Ashutosh Dixit did wonders in the jungle! Sahiwal is earning 15 lakhs from cows
Ashutosh Dixit, a resident of Ravdi Asai village of Etawah district, did a B.Tech civil engineering course in 2017 from the prestigious engineering college PSIT, Kanpur. Ashutosh had big dreams that he would do a job and make a living for his family.
For a year, many companies went round, pushed, wandered from door to door, but Ashutosh did not get a job. Then started the journey of finding alternative means of earning. As the condidate of general quota is self-employed. Because due to lack of reservation, the jugaad of government job is not known.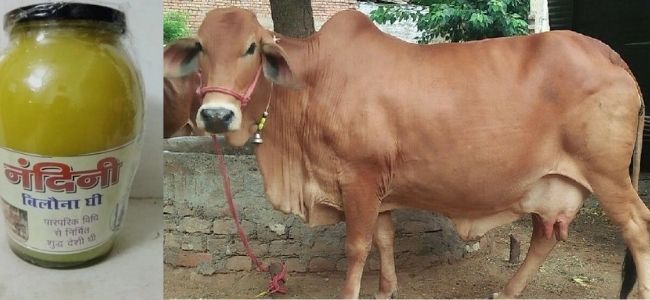 Then Ashutosh thought of the business of animal husbandry by staying in his village and becoming a support for his parents. But Ashutosh had the passion to do something different. He sold not only cow's milk but also curd and ghee. Luck paid off and then the car started running.

Most of the cows of Pandit ji live in the forest. Eats the fodder there, then when she comes back she also eats nutritious fodder. Cow's milk is considered good as compared to buffalo and desi cow, where milk is sold at a good price.
What to say about the same ghee. In general, the price of desi ghee is also 3 times more. The business has grown so much that orders for ghee come on social media. Due to the good quality of milk, the district officials also consume it.

Wood and manure from cow dung are also manufactured and sold. Ashutosh has also given employment to the people of the area. Ashutosh is earning a profit of about 12 to 15 lakhs annually and has become a source of inspiration for the youth.
Jai Ho Asutosh may not get the government job of a general category engineer because of being a Brahmin, but he is keeping good money from his mind.

source social media